Buying with John Bailey
I'm dedicated to helping you find your perfect property and navigate the buying process seamlessly.
The service you deserve in a realtor you can trust.
Helping You Find Forever.
I understand that buying or selling a home is a significant life event, and I'm here to ensure a smooth and rewarding journey. With a proven track record of excellence and a commitment to your unique needs, I am dedicated to delivering unparalleled guidance and support. Your goals are my priority, and I pride on fostering lasting relationships built on integrity and reliability.
Discover the difference of having a trustworthy partner by your side as you navigate the world of real estate.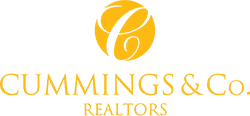 01
Tax Breaks
The U.S. Tax Code lets you deduct the interest you pay on your mortgage, your property taxes, as well as some of the costs involved in buying your home.
02
Equity
Money paid for rent is money that you'll never see again, but mortgage payments let you build equity ownership interest in your home.
03
Savings
Building equity in your home is a ready-made savings plan. And when you sell, you can generally take up to $250,000 ($500,000 for a married couple) as a gain without owing any federal income tax.
04
Predictability
Unlike rent, your fixed-mortgage payments don't rise over the years so your housing costs may actually decline as you own the home longer. However, keep in mind that property taxes and insurance costs will increase.
05
Freedom
The home is yours. You can decorate any way you want and benefit from your investment for as long as you own the home.
06
Appreciation
Real estate has long-term, stable growth in value. While year-to-year fluctuations are normal, median existing- home sale prices have increased on average 6.5 percent ...
07
Stability
Remaining in one neighbor- hood for several years gives you a chance to participate in community activities, establish lasting friendships, and benefit from educational opportunities.
Are you ready to live your dream?
At Cummings & Co., we are bringing together the world's sharpest, most creative professionals across real estate and marketing.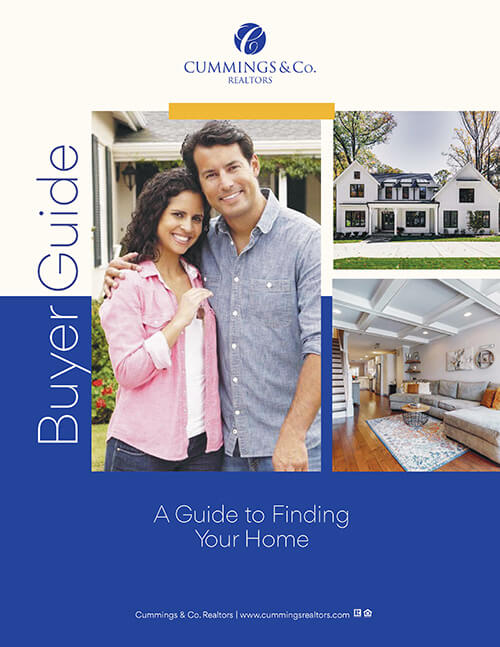 Buyer Guide
A Guide to Finding Your Home
Gain valuable insights and expert advice with my comprehensive buying guide. This guide is packed with essential information, tips, and strategies to navigate the real estate market with confidence. From understanding the buying process to securing financing and making informed decisions, our guide has you covered every step of the way.
Client Testimonials
Hear What My Satisfied Clients Have to Say
"On recommendation from family we reached out to John Bailey when planning our move back to MD from overseas. At first John set us up with a website to view local home rentals that met our specific needs and we worked together remotely to find the perfect rental for my family. It's when a family emergency brought me back to the US unexpectedly when I truly got to see how lucky we were to have John
…
Read More
as our realtor. Not only did John meet us last minute on a Saturday, but he took time to really understand what we were looking for and how we could make it work for our family. That viewing turned into 3 more, and in the end we found our family home with John's persistence, experience and extreme professionalism. John understands the business, our local market, and he and his team are very responsive. His reach is far and wide and I look forward to working with John on future projects. With John Bailey you will always know you are dealing with a knowledgeable man full of integrity."
Read Less
"When my wife and I were looking for a place in Ocean City, we contacted John to be our realtor. He led us through the entire process including the negotiating, inspection and contacts in the industry to provide the contractors that we needed to close the deal. John was attentive to all our concerns and continued to be our point person after closing as there was a minor issue to be resolved. We tru
…
Read More
sted John to lead the way and that took all the stress off of us. I would highly recommend John as he is hard working, honest, and responsive to all your needs."
Read Less
"John went above and beyond to help us get the house we were looking for! We started our search right before the pandemic hit, and paused it during that time. Fast forward two years later from when everything started, John just picked up right from where we had left back in 2019, and just continued the work like no time had passed. In this crazy market, he was able to get our offer so quick in the
…
Read More
hands of the sellers to beat the competition, that within 48 hours, we got the house. Thank you John for sticking with this long and for working so hard during this delicate time, and still be the best you can be."
Read Less
"I'm very impressed by John's professionalism for his service. He gave me the right suggestions promptly both before and during the time when my town home was brought to the market. I'm glad that I had John's support through the process."
"In the crazy market of 2021-2022 John was extremely helpful in helping me understand the demands from sellers and navigating through the market. I am a very picky person; I know what I want, and I will not settle, and I was determined not to pay the crazy over prices that were being marketed and advertised. In this current market, there is no negotiating, so I cannot speak tot that skill, but I am
…
Read More
confident that John knows his way around. He is extremely knowledgeable and was able to answer my questions or guide me to the correct person that could answer my questions. I would highly recommend John to any of my friends looking for a realtor."
Read Less
Communities
Find your perfect location
With all the beauty that the area has to offer, it's hard to find the perfect place to call home. My area guides simplify that process by giving you unique market, lifestyle, and demographic insights into each area I serve!